Starbucks Reserve - Guatemala Santa Isabel
The design and pattern is reminiscent of the Maya Indians of Guatemala, who have handwoven their personal clothing and accessories for centuries. Though it is slowly becoming a dying art, the designs and patterns each tell a different story, representing the unity of the past and present cultures. The ancient textile craft of loom weaving binds together families and traditions passed down from ancestors similar to the story of the Valdes family, who have been building a tradition on Santa Isabel farm for five generations. The family continues the traditions of the previous generation while also continuing to experiment with new techniques to bring out the best in the coffee.
Starbucks Reserve - Papua New Guinea Roots #1
There are hundreds of ethnic groups indigenous to Papua New Guinea and the island nation is also considered one of the most culturally diverse in the world. People of the highlands engage in colorful local rituals that are called "sing sings". They paint themselves and wear colorful traditional headdresses made of feathers, pearl and animal skins to represent birds, trees or mountain spirits. The design focuses on the culture by representing a close in view of elements that come together to make a geometric style headdress or the elements of traditional ceremonial face paint.
Starbucks Reserve - Brazil Sertao Yellow Bourbon
The inspiration behind Brazil Sertao Yellow Bourbon comes from the region and its rich agriculture. The Carmo de Minas region is known for its coffee production but especially its Yellow Bourbon variety. The design of the circles represent the birds-eye-view of this diverse agricultural landscape. Plots of land are often farmed in a circular irrigation pattern. The circles are also a representation of family. The Serato Estate, in which this variety comes from, is a large family firm with more than 100 years history in the production and commercialization of high-quality coffee.
Starbucks Summer 2017 - CAP
Merchandise collection for China Asia Pacific Markets. Bold colors complement heritage styles and themes to give an unexpected fresh look for a camping inspired collection.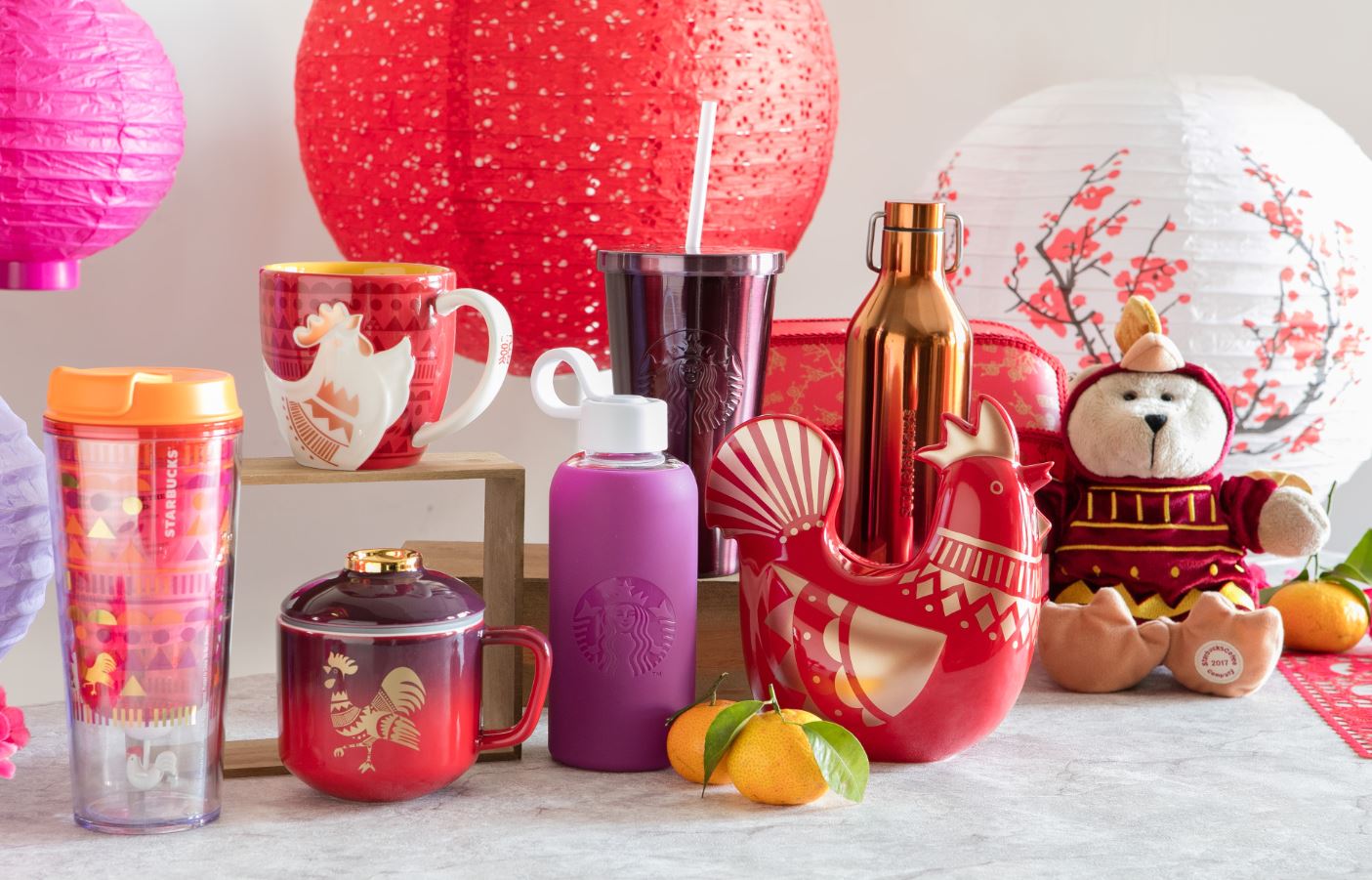 Starbucks Lunar New Year 2017
It is believed that Lunar New Year – also known as Chinese New Year – began as early as 14th century B.C. and today, is one of the world's most significant cultural celebrations. Each year is characterized by one of 12 animals that appear in the Chinese zodiac with 2017 being the Year of the Rooster.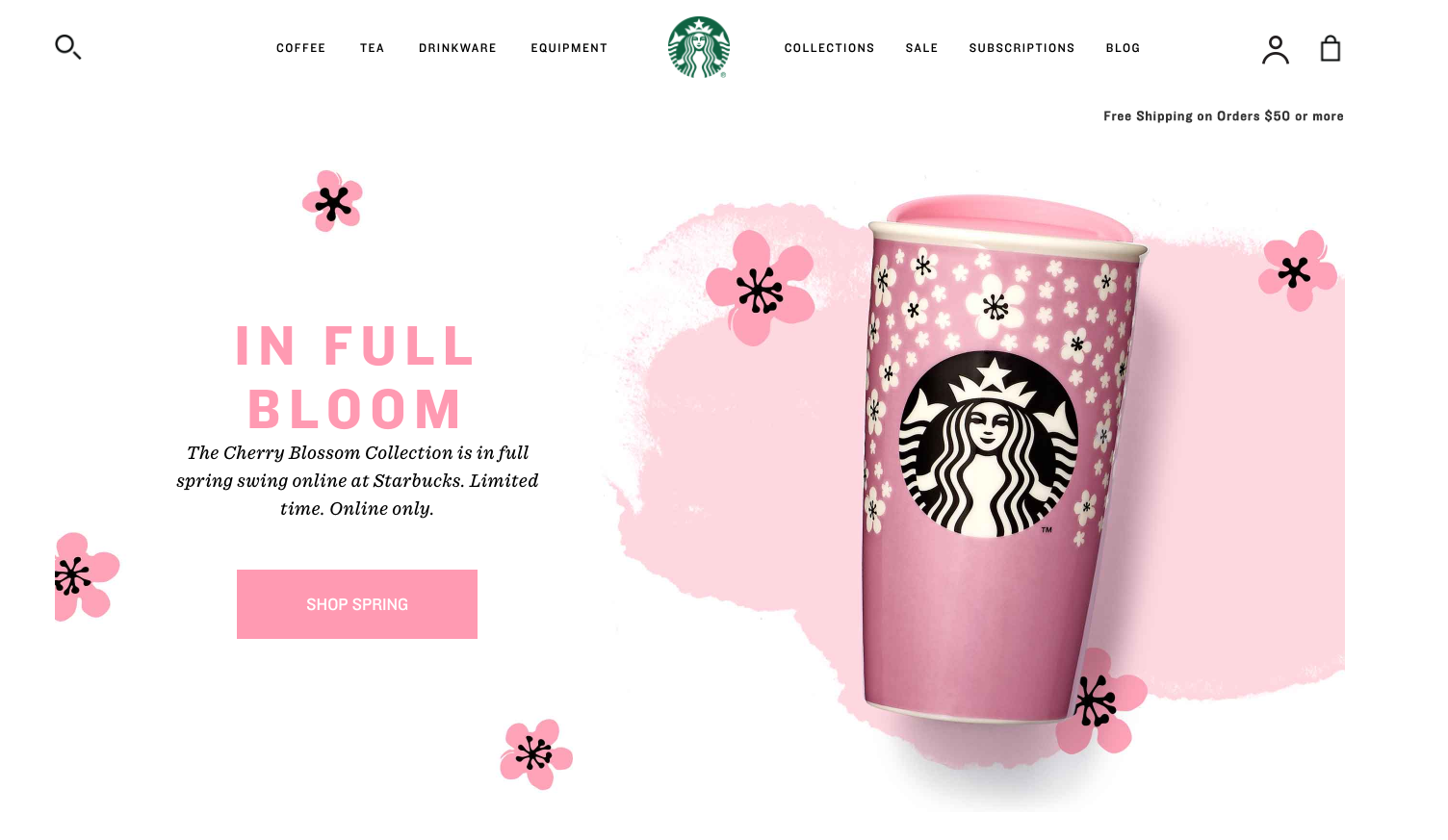 2016 Spring Sakura Collection
This Sakura collection is a fresh take on traditional cherry blossom patterns achieved by pops of interest over muted pastels to create a collection that is bright, youthful and graphic.
Local collection, brush stroke plaids, Charlie Brown-style Christmas trees, revived heritage designs, and kid-favorite winter animals adorn this year's holiday collection for retail North America and China, Asia, Pacific markets.